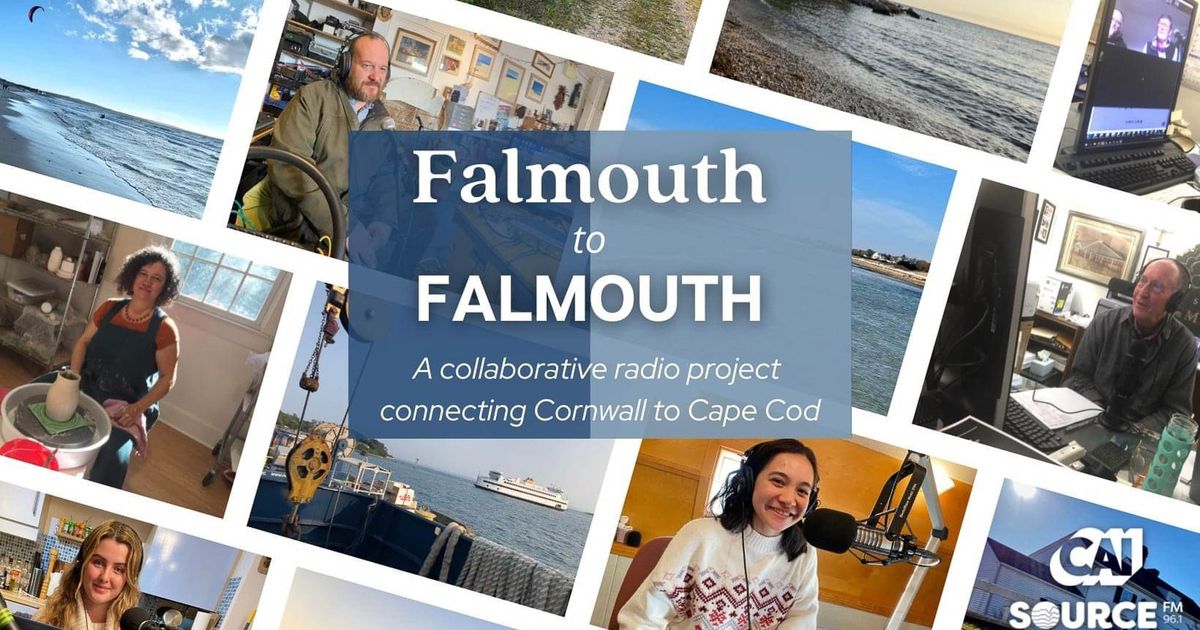 Falmouth to Falmouth Show 3 is HERE
How were you shaped by the place where you grew up? What makes you choose to live somewhere? In our new episode of Falmouth to Falmouth, we explore the journey of life in our coastal communities through three vibrant discussions touching on childhood, middle years, and growing older.
We have 3 different conversations (click on the player below) to bring to you, and they are all around a common theme, the passage of life, or maybe time and place.
What you can hear here are three conversations between people in Cornwall and Cape Cod and each one focuses on a different age range.
So weve got some young kids who talk to each other and we have two people in their mid thirties who are trying to navigate some tricky choices in life about how to live in a place where rentals are scarce and prices for houses are driven exceedingly high by both second home owners and vacationers or as we say in the UK, holiday makers.
We also play a conversation between two people in their 90's who grew up in these places and have memories of what life was like almost 100 years ago when holiday makes or vacationers were not quiet such a big thing.
This is our original radio collaboration, connecting Cornwall to Cape Cod.
Presented by Jade Dunbar from SourceFM in Falmouth England, and Steve Junker in Falmouth in the USA
This is Falmouth to Falmouth!
Conversations feature Tony Sweet and Jane Slater, Shannon Hulst and Claire Lawson, and Bearwin and Juno, and Amanda and Paola – our students.
Special production assistance was provided by Eve Zuckoff [rhymes with book-off], Jennette Barnes, and Jade Dunbar
Engineering by Simon Neild,
The program was edited by Steve Junker and is produced by Steve Junker and Simon Neild.
Click on the link below to listen to the show