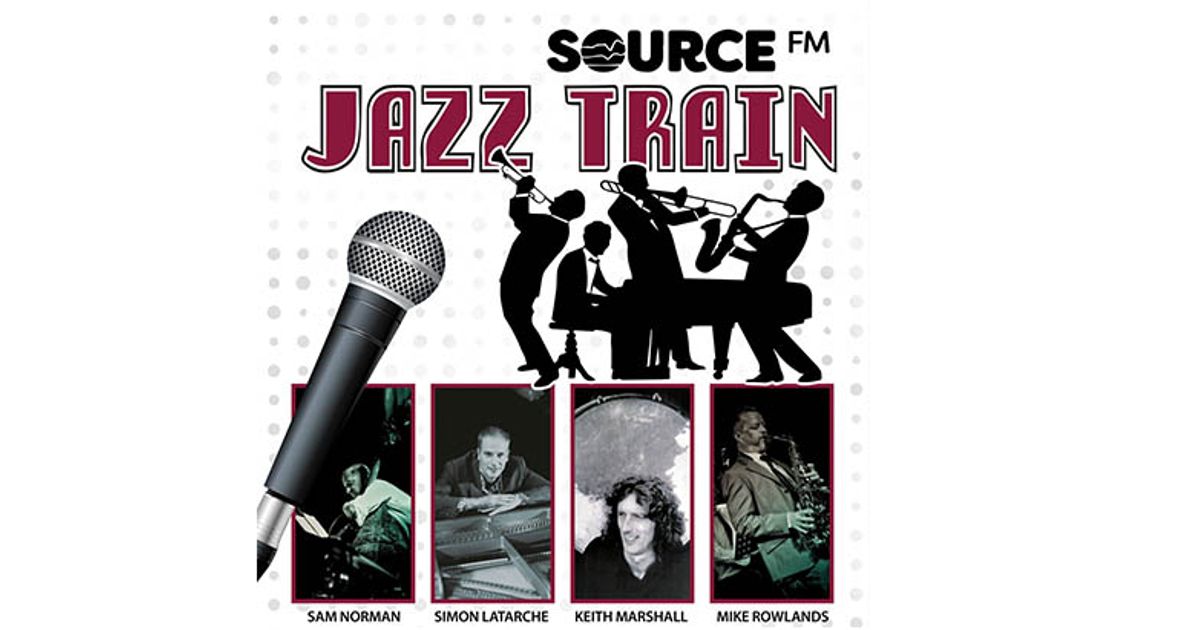 Jazz Train Live - November 13th 2023
In front of a live crowd of over one hundred plus an online worldwide audience of over fifty from Ukraine to New Zealand via France, Germany and USA, The show opened with a premier of Simon's new composition 'Chuggin' at The Pavilions' written especially for the occasion and featuring a solo from all band members. Throughout the gig, each performer then had an individual featured tune to showcase their skills.
The evening was a tremendous success and a genuine team effort from so many at Source. Produced by Simon Neild, Carey Davies was on hand to do another outstanding job on all things 'sound', fellow Jazz Train presenter, Andy Coote, assisted Simon with interviews and introductions, whilst Helen Read's fund raising exploits on the evening paid dividends too with around £150 being donated. The accommodating and friendly work of all the staff at The Pavilions was not to be underrated either, making the event run so smoothly.
The whole evening was recorded by Carey and individual tracks from the evening will be played out on Source during the coming weeks.
Jazz Train Live will return!
---
Listen to the show Here....
Some pictures of the evening...
---