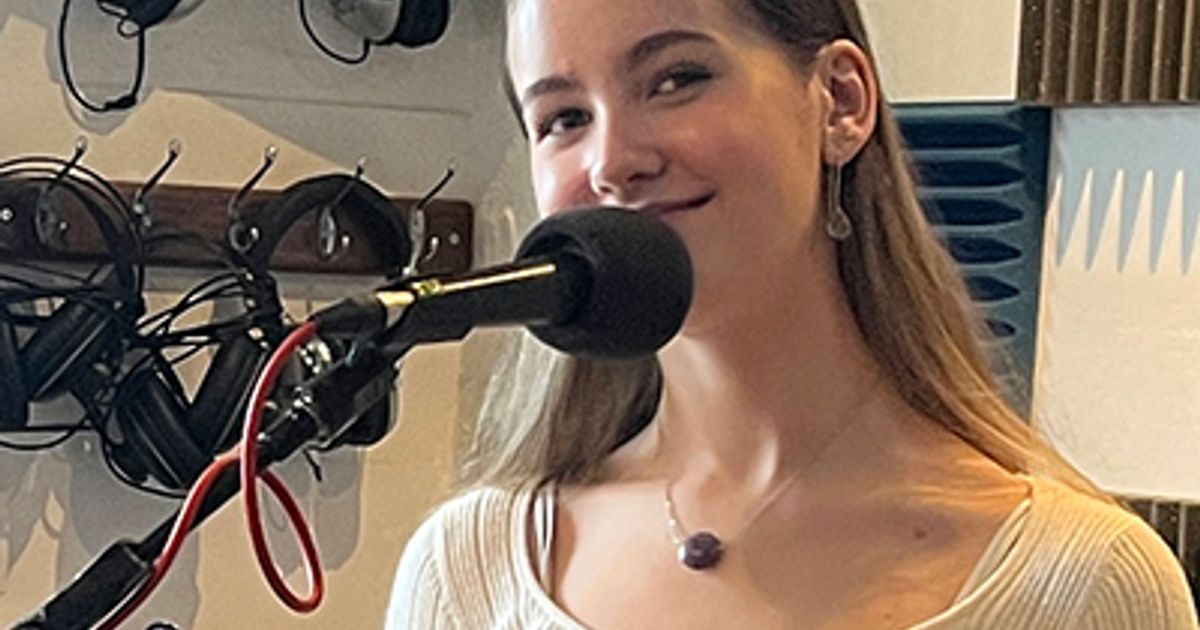 SourceFM - Supporting Youth in Music
Regular listeners to SourceFM will know that we are very keen on supporting local musicians, and especially young emerging musicians. This is done in many mays, most notably the Carols For Christmas concert we do every year.
Inside Local Music recently had the opportunity to work with Qube Records to record the work of young musician Angelina Foey for broadcast.
Qube Records is the in house record label of Mounts Bay Academy, a secondary school in Penzance. The project started in 2014 as an incentive to get students writing their own songs, but they never really expected it to explode in the way that it did. It's their tenth year this year, and in that time they have released more than 50 albums worth of original music, played fully original shows all over the UK including at venues like Birmingham Symphony Hall and The Oval in London, been on 2 European tours and this year passed 800,000 worldwide streams of songs written, recorded and produced at school by students!
Some Words from Darren Roberts of Qube Records
Angelina first became a prominent part of Qube Records when she was just 13 and released her first single Echo, which was the first music released by the label post-pandemic. The accompanying music video, made by filmmaker Kyle Richardson, did great numbers on YouTube and really brought Qube Records back to life after the battering we all took from lockdown and the pandemic restrictions.
As well as obviously having a beautiful singing voice and a great ear for melody, the thing that's always blown me away with Angelina is her songwriting process and approach to production. She writes so efficiently and maturely, and always seems to have the entire arrangement fully formed in her head as she writes. She's such an inspiring musician to work with, and she's made a record as impressive and well defined artistically as she has at just 15.
I always really push this idea of rather than modelling or doing an impression of the real world, I like to actually put then in the real world. When they make music it's actually available worldwide and when we go abroad and play shows it's to real audiences.
Promoting your own music is one of the trickiest things to get your head around when you're starting out in the industry, and so people like Simon and Source FM giving our young artists the opportunity to go and do it for real but in such a supportive and safe environment is amazing and I really cannot thank Simon enough.
The show was such a positive experience for Angelina and Ollie, and the reaction they've had in and out of school has been so good for them. The huge spike in streaming numbers that Ang's EP has had is an undeniable and easily understood example of the importance of promotion and interviewing and taking all those things seriously.
Angelina despite being 15 is a proper artist and is operating at a professional level really, and having that validated by someone other than me makes so much difference. I can't wait to bring some more of our young musos in!
Message from Angelina's parents
"We are very proud of what she has been able to achieve with the support of Qube records. We loved the interview! "
Message from Angelina
"Thank you to everyone listening to my music. I am very grateful that I had this opportunity to share what I am proud of! "
Listen to her EP
Listen to the show with full interview, recordings and some of the EP
---