Janice Rose
When I grow up I want to be a princess..............
Janice Rose is a new presenter on the Source, and can currently be heard on air on Fridays on Thank Source it Friday
She will soon be starting on the Wednesday breakfast show together with Andy Coote.
A new starter at SourceFM she came in running and quickly took up the role of Main Stage host ans Stage Manager at Parklive
She demonstrated her interview talents at the Falmouth Tall Ships race where she interviewed many people and is well remembered for her interview with one of the crew of 'The Mexican'.
Profile
Hi, I'm Janice and I'm a poet, singer, researcher, passionate promoter of mental health and domestic abuse issues, as well as, an avid collector of random information with boundless energy and enthusiasm for life. In fact, my friends say that, "I have more bounce than Tigger!!!!"
Born and bred in Bristol, I studied Psychology at Surrey before branching out into management roles, including supporting survivors of acquired brain injury by developing and delivering ESF media courses in conjunction with local BBC radio, & TV, film producers, writers and Universities – which I just adored.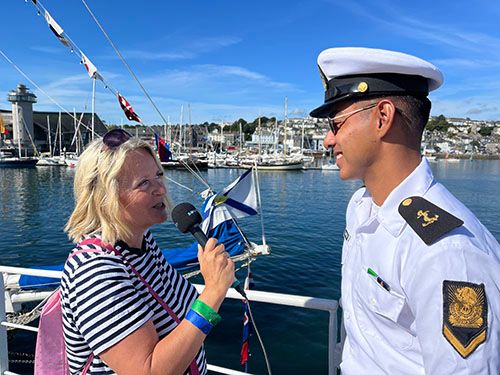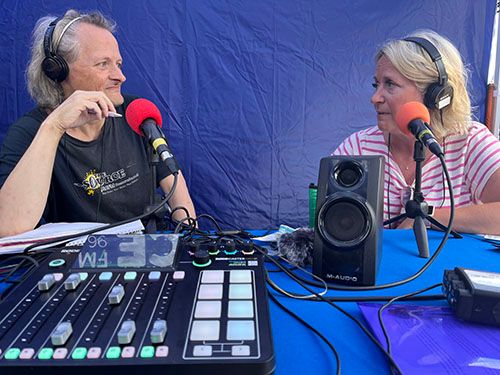 I then pursued a career in Private Healthcare management before coming to an epiphany following the death of my mother that - "life is too short not to follow your dreams" and subsequently, relocated to Cornwall.
It's taken me a while to "find my tribe" but thanks to the Cornwall Community Media Network's recent Digital Skills Bootcamp, I was introduced to Source FM by the super amazing Andy Coote and Simon Neild and well, the rest is history……….
---